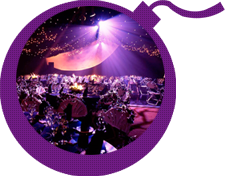 Big bang events strongly believes that each event is the application of project management to the creation and development of events, festivals or conferences. The process involves studying the intricacies of the client and the brand, identifying the target audience, devising the event concept, planning the logistics and coordinating the technical aspects before actually executing the modalities of the proposed event. We also do post-event analysis and ensuring a return on investment which is a brand-new concept in Bangalore.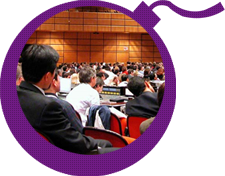 Conference management is a carefully articulated process at Big bang events. We work closely with the client to define and finalize the date and timings and location and work on various facets of conference management. It includes creating a budget and accounting system, venue, social activities and workshop rooms finalization and booking, determining potential participants, staff/volunteers and presenters, arrange AV, sound & lights and design, creation of theme & overall feel of the conference, promotional plan development, transportation, registration process, designing the merchandise/stationery, vendor negotiation, execution and post event analysis.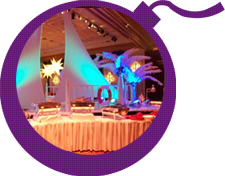 Theme parties are fun unlimited and at Big bang events we add the energy for the different theme parties we organize. We pour unlimited energy for each and every theme party; let it be an offbeat theme or a usual one to help it create everlasting impressions for everyone involved. We believe that the center of entertainment and the success of a party depend on its theme. So we put in effort to always select an appropriate theme reflecting your party. It involves all the intricacies of an event engineering with added emphasis on the theme based decorations and costume selection. We have tie-ups with vendors which can be helpful for better organizing of theme parties.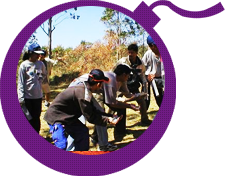 Synergize and channelizing the energy in a team for a common goal benefitting the organization- this is what corporate day outs help us to achieve. It helps in better bonding between the team members. Young professionals have usually a shorter attention span, and we engineer our corporate outings in a smart and intelligent yet funny way.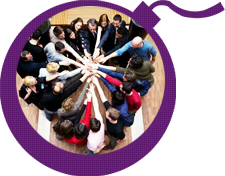 We offer a wide range of team building activities for businesses, schools, sports teams, religious or nonprofit organizations designed for improving team performance. Team building is pursued via a variety of practices, and can range from simple bonding exercises to complex simulations and multi-day team building retreats designed to develop a team (including group assessment and group-dynamic games). At Big bang events we design and develop these activities based on Organizational theory & practices in a scientific way so as to optimize the outcome.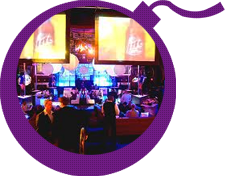 If you need to get an event done for your Corporate of family event in a club or pub, then Big Bang events is the place to go to. With our extensive network with various Clubs in the "pub capital of India" we can get you the best deal and help you achieve the intended purpose of the event you have in mind. The choices Big Bang can provide for Club events in Bangalore is tremendous, you will be confused with the options we spread out before you. We have vast experience and extensive tie-ups with almost every major Club/Pub in Bangalore to help you choose the best locality and ambiance for your event. Long-standing relationship with these venues also help us to get you the best pricing possible.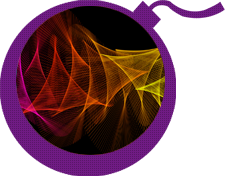 Audio-Visuals deal with a confluence of both sound and visual components, which is very important in keeping the events attractive and effective. We have state-of-the-art technology and equipments to provide you with the best A-V experience for your event, let it be a corporate indoor event or a larger-than-life outdoor event. We use the latest software and trends in the multimedia industry to cater to the A-V needs of our clients so that each event creates the right ripples.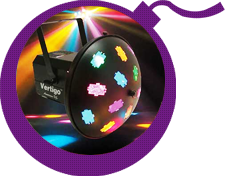 We at Big bang events makes sure to create an overall 'look' for the show in response to the context, while keeping in mind issues of visibility, effectiveness and cost. Let the event be of any size, proper sound & lighting provides better perception for all those involved, trust us to make it perfect. It's the sound & lighting along with Stage and backdrop which adds to the visual opulence to the event and makes it a spectacular experience.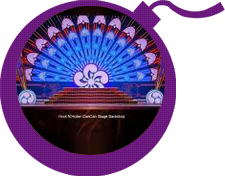 Stage and backdrop is the factor that defines any event, it has to be aligned with the concept and soul of it. Big bang events is specialized in providing the most analogous stage and backdrop for your event. Stage design is the 'look' or physical appearance of the stage where the event is conducted; therefore it needs to be perfectly in sync with the overall theme of the event. It also involves the physical background and props used for the event. We make sure the décor is matching the mood of the event and is designed keeping the clients requirements and expectations in mind.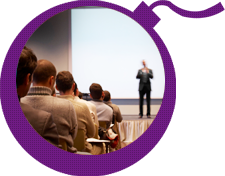 Seminars and conferences provide the launch pad of ideas and new projects, award ceremonies are for felicitating the good work done. Each event is different from one another but still the same in purpose; it gives a platform for the organization to showcase and promote and expedite a company's growth. We stage sumptuous and functional events for this purpose through a thorough process which helps us envisage the overall event format in conjunction with the client.