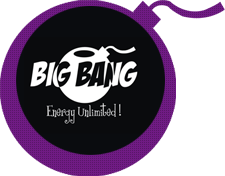 We at Big bang events strive to instill a value into the events we undertake which would be much more than your expectations. Quality oriented approach and an eye to minimize the costs has set Big bang events apart from competition; thus creating a proposition which optimizes the results which the client would expect from a given event at a certain cost. We strongly believe that value for money is a term which emphasizes on the value derived from the project as well as the cost involved.

Our quality oriented approach and client centric nature of services has helped us to serve the same set of clientele over years together. Till now we have added new clients without losing the existing ones, an achievement that speaks volumes about the level of satisfaction we provide to our esteemed clientele event after event- that's a BIGBANGfor you. The quality, effectiveness and the precision in which we carry out the events prompts our clients to keep us on retainer after the first event we associate with.

Big bang events has a unique strategy to create a comprehensive event plan consists of a lengthy process which starts with the reasons why you are staging the event to the end result expected, all this while keeping in mind the cost involved and the target audience. We pride ourselves not being just an event organizer; we create events to enable our clients to positively influence their target audience.

We, at Big bang events understand that each event is unique and we strive to provide you with custom-developed events to suit your budget and desired results. Another major differentiator in our events is our in-house AV, Sound and Lighting services, which provides the strong foundation on which we deliver the smashing events which provides momentous satisfaction to the clients.

Big bang events had its grand inception in the year 2007, since then it has been a journey well appreciated by all our esteemed clients in Bangalore. In its existence of less than 3 years now, Big bang events has successfully actualized more than 200 events. In such short a period Big bang events has already created a slot of its own in the event management industry with the quality oriented approach and the superior effectiveness of the events which we undertook.

Big bang events has continuously raised the benchmarks in the domain of event planning, organizing and execution in Bangalore. We have been hailed as the pioneers in the industry for the use of state-of-the-art equipment and technology for various events, which the city has not witnessed earlier. The passionate and dedicated crew is also a big factor for the bang we create for each of our events. We believe the best technology and perfectly trained manpower can create wonders in the event management scene, which is more often than not a turnkey industry.